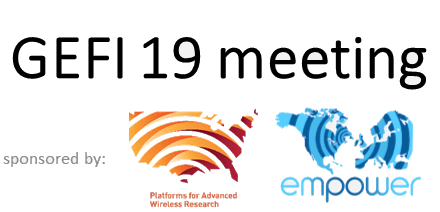 The Global Experimentation for Future Internet (GEFI) community connects researchers and research sponsors in the EU, US, Japan, Korea, and Brazil to advance international collaboration for experimental research in future networks. GEFI 2019 is the third workshop in the GEFI series, which expands on several previous bilateral and regional international collaborations.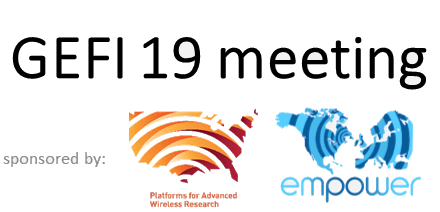 Potential participants in GEFI 2019 are invited to submit position statements and proposed session topics. Position statements should describe recent, current, and/or planned research in areas of interest. Proposed session topics should identify important challenges in research where international collaboration can significantly increase scope, pace, and impact. Participants will be selected based both on the content of submissions and on their ability to participate in discussion and planning of current and future international collaborative efforts to advance the GEFI mission. Past events in the GEFI and predecessor series have included a mixture of junior and more senior researchers.
The format of GEFI 2019 is designed to encourage both information dissemination and the cultivation of new international collaborations. Participants are expected to attend the entire 1.5-day workshop, which will be divided into approximately four technical sessions. Each session is conducted in plenary format, with all interested participants given the opportunity to deliver brief presentations and substantial time reserved for group discussion.