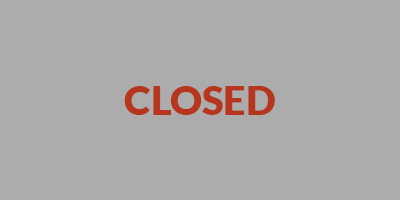 "Medium Experiments" & "Large Experiments"
---
Call information

Project full name: Fed4FIRE+: Federation for FIRE
Project grant agreement number: 732638
Call identifier: F4Fp-03
Call title: 3rd Fed4FIRE+ Competitive Call – Innovative Experiments | Category "Medium Experiments" & "Large Experiments"

Submission deadlines:
15 January 2018, at 17:00 Brussels local time
Feasibility check – all proposers must submit a brief description / abstract of the planned experiment and intended Fed4FIRE facilities to be used (see Open Call 3 information for further reference) to contact@fed4fire.eu until 8 January 2018, 17:00 (Brussels local time).
Call Objectives:
The major objective of this Call is to make Fed4FIRE's federated infrastructure directly available for execution of innovative experiments by experimenters at both industrial (including SMEs) and research organisations. Examples of such experiments may include but are not limited to testing of new protocols or algorithms, performance measurements or scalability testing. These Calls envisage experiments by which existing products or services are tested, implemented or optimized on the Fed4FIRE+ testbeds rather than proposing or developing new ideas from scratch.
Funding for Experimenters:
Funding is available to support experimenters, as described in the following table.
| Experiment Type | Max Experimenter Funding Per Experiment | Testbed Patron Funding per experiment | Max number of experiments funded in this call | Max duration of experiment |
| --- | --- | --- | --- | --- |
| Medium | € 55 000 | € 5000 | 5 | 6 months |
| Large | € 95 000 | € 5000 | 2 | 12 months |
The proposer:
Proposals will only be accepted from a single party eligible for participation in EC H2020-projects.
Proposers must from parties or organisations that are not already part of the Fed4FIRE+ project consortium.
Proposers can submit multiple experiment proposals, but only one experiment per proposer will be selected for funding in this Call.
Proposers who have submitted proposals in previous calls of the Fed4FIRE+ – project (Open Call 01 and Open Call 02) are allowed to re-submit.