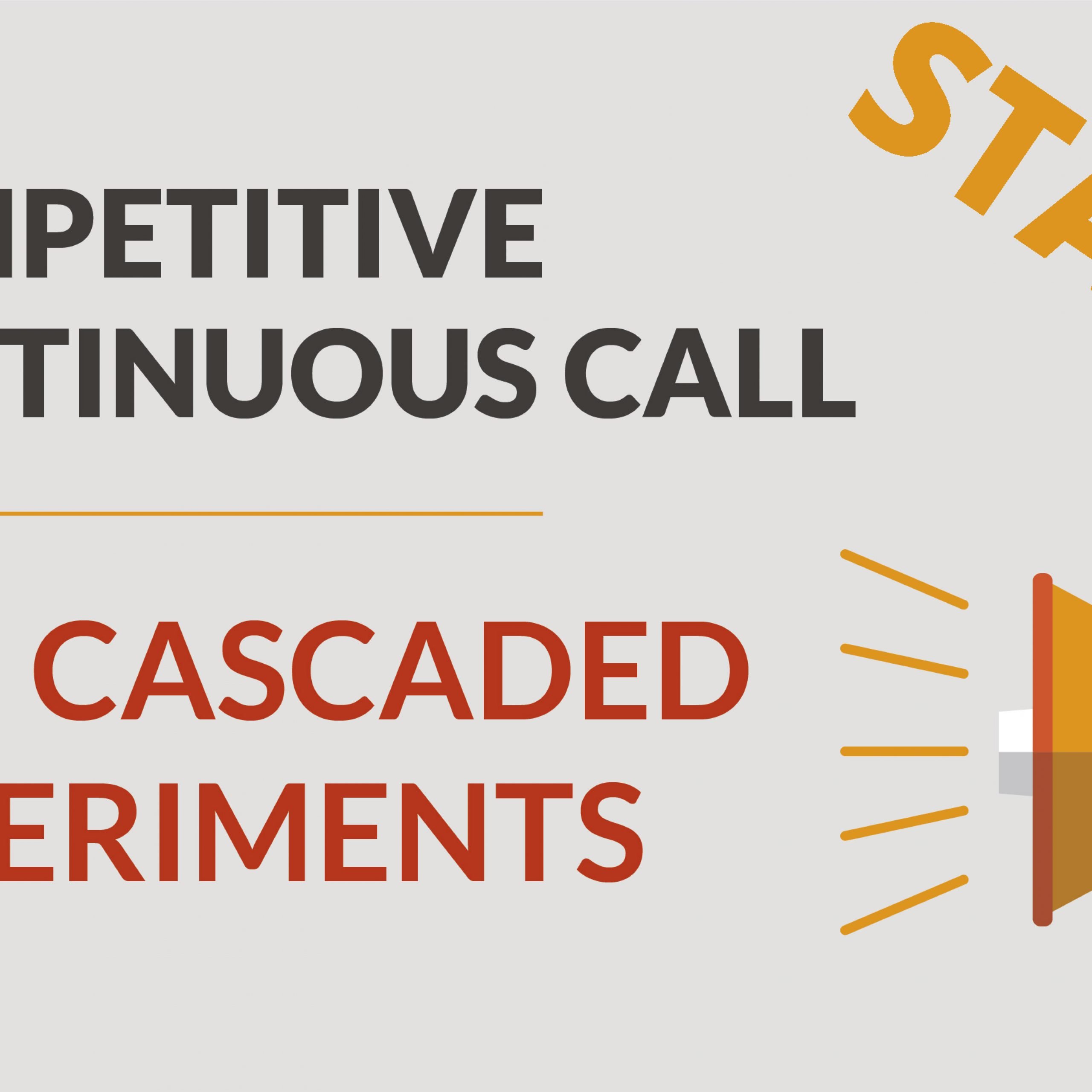 Until now, the Fed4FIRE+ Federation has financially supported nearly 100 experiments from SMEs, industry, academia and research organizations.
The Fed4FIRE+ project continuously builds on this experience and organizes series of Open Calls for experiments and testbeds and by using the Cascade Granting mechanism. During its lifetime of five years, the Fed4FIRE+ project organizes bi-annual open calls for various types of experimentation (large, medium, small) and experimental infrastructures.
In addition to these bi-annual calls, there is also a continuous call with 2-weekly cut-off submission dates for Stage 1. Notification on acceptance of these submission is done within 2 weeks after the cut-off dates. Once successfully completed, these SMEs are eligible for a Stage 2 proposal. These Stage 2 submissions run in parallel with the bi-annual calls and a new window has just been opened
The coming cut-off dates / submission deadlines are, always at 17:00 CET (Brussels local time).

"SME Cascaded Experiments"
– Continuous Call, Stage 2 –
---
Call information

Project full name: Fed4FIRE+: Federation for FIRE plus
Project grant agreement number: 732638
Call identifier: F4Fp-SME Stage 2
Call title: Fed4FIRE+ Competitive Call – Innovative Experiments "Continuous Call" | Category "SME Cascaded Experiments" Stage 2

Submission deadline:
STAGE 2: 22 September 2020, 17:00 CET
Financial information:
Maximum requested funding per experiment:

STAGE 2: € 60 000 (incl. a max of €5 000 for patron) with a max of 8 experiments over whole of Fed4FIRE+ duration

The above mentioned amounts include the budget for the Fed4FIRE+ partner(s) acting as Patron for the experiment. The split of budget between experimenter and patron is flexible with a maximum set for the budget allocated to the patron as indicated per stage.
The proposer:
Proposals will only be accepted from a single party eligible for participation in the EC H2020-projects
Can only be selected for funding for one proposal every 6 months
Only proposals submitted by completed Stage 1 experiments are accepted.