Common tool: Fed4FIRE portal
—Provides information

Testbed & tools directory
Links to the project website
Links to the First Level Support service—Supports registration of new users —

Acts as an experimentation tool

Discovery, reservation & provisioning
Bridge to experiment control tools

—Will work with most of the Fed4FIRE testbeds in the 1st round of open call experiments
Fed4Fire Portal is powered by MySlice software: http://myslice.info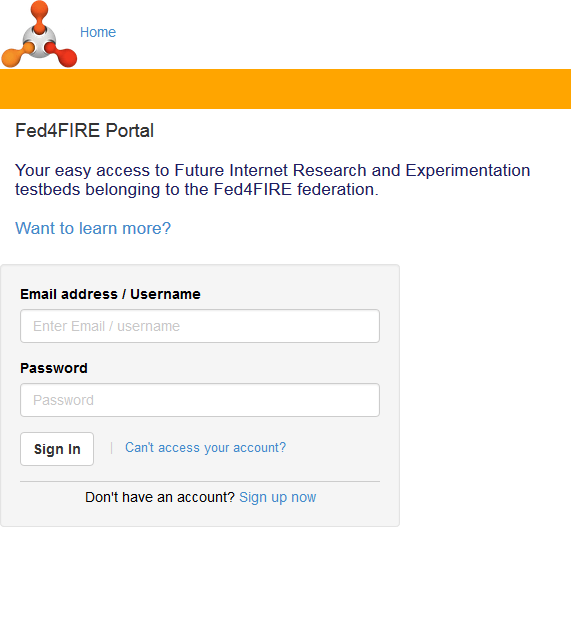 The portal is currently under development and will be a central starting point to access the Fed4FIRE federation. The portal will provide information to the experimenter in several forms. The testbed directory can be considered to be a catalogue, providing a high-level overview of all federated testbeds and their capabilities. The portal will also provide pointers for the experimenters to the project website and to the First Level Support systems (e.g. Trouble Ticket System), if they need help to register or use the portal or encounter problems while setting up experiments.
The portal will also be the registration place for new experimenters. Therefore, it will provide an easy way for experimenters to register themselves and to access the federated testbeds. Note however that the testbeds will always determine whether the user can actually access them according to their access policies.
Moreover, the portal will also perform the role of a client tool. On behalf of the experimenter, the portal will forward queries to federated testbeds using SFA delegation mechanism. Using the portal, the experimenter will be able to search, browse and reserve resources across federated testbeds. The portal will also act as a bridge to experiment control tools.