The 10th edition of the IoT Week gathered representatives from industry, academia, and public service from Europe and beyond to identify concrete technological and societal challenges and share their views on how innovation and technology can serve society better.
On 3rd September, Fed4FIRE+ held a session on testbeds interoperability and interconnectivity, two key features to allow the assessment of Next Generation of Internet of Things (IoT).

MAKING TESTBEDS INTEROPERABLE
Brecht Vermeulen, Fed4FIRE+ Technical Coordinator from Ghent University- IDLab, opened the session presenting the Fed4FIRE+ federated testbeds. He displayed the opportunities of large scale experimentation in the IoT domain with the Fed4FIRE+ testbeds: Televic Rail, for example, used the Virtual Wall testbed to introduce new and scalable onboard Passenger Information Systems (PIS) for trains. Fed4FIRE+ offers multiple IoT testbeds and experimenters can find the matching testbed with the Fed4FIRE Portal.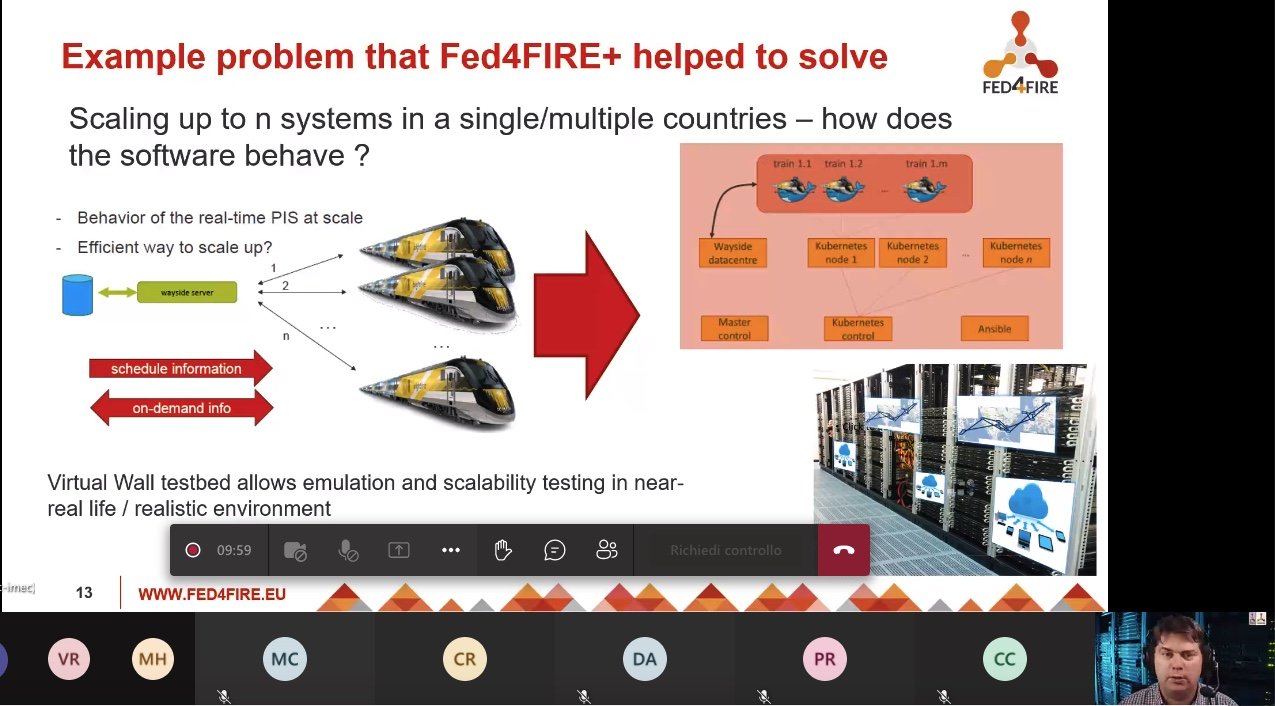 Denis Andreev from the International Telecommunication Union (ITU), Ranganai Chaparadza, and Giulio Maggiore on behalf of ETSI Technical Committee on Core Network and Interoperability Testing (TC INT) dived deeper into the current developments of open APIs standardization to improve testbeds' resources. The discussion focused on the recently published reference model for federated testbeds "Open APIs for interoperable testbed federations", and on the Generic Autonomic Network Architecture (GANA).
Cédric Crettaz from Mandat International, Fed4FIRE+ partner and owner of the IoT Lab testbed, wrapped up the session and emphasized the importance of open APIs development to ensure federated and interoperable testbeds.
The panelists' presentations are available on the publications' page  and here below:
For more information about the Fed4FIRE Portal and testbeds, have a look here.