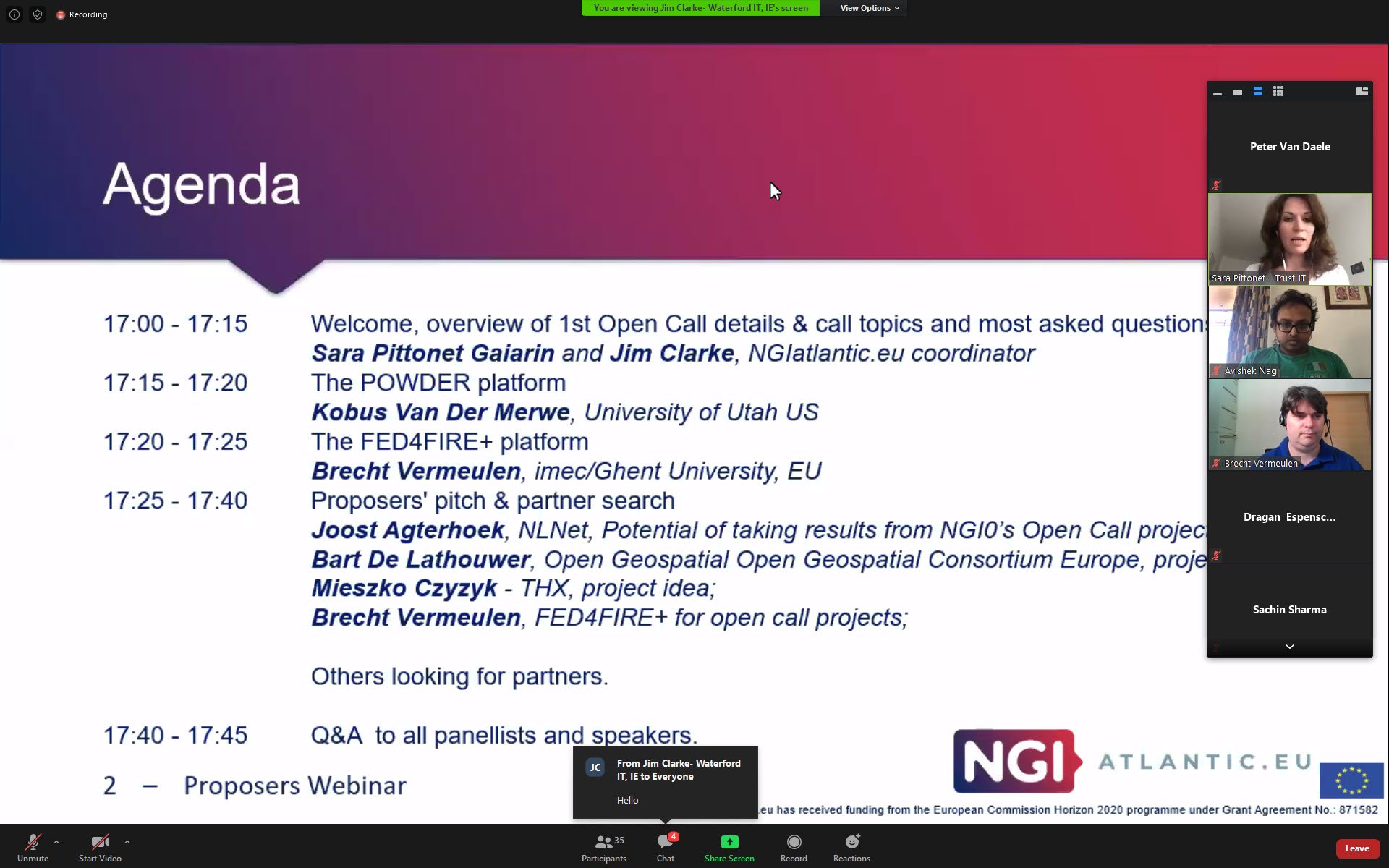 The Next Generation Internet project for NGI experiments together with US teams – NGI Atlantic.eu – held a webinar on 14 May to promote its first Open Call which featured a presentation on Fed4FIRE+. It was aimed at potential proposers interested in networking opportunities in the NGI ecosystem and experts who are looking for partners to meet and apply to NGIatlantic.eu's open call funding opportunities.
The first open call has the following priority topics: experimentation in key enabling technologies and solutions on NGI – Privacy and Trust enhancing technologies, Decentralised data governance and Discovery and identification technologies, on experimental platforms.
The agenda for the webinar included a presentation of the Open Call details and the frequently asked questions, followed by a presentation by the experimental platforms.
This presentation of the experimental platforms was a balance between EU and the US, with Brecht Vermeulen from imec, representing Fed4FIRE+ and the European side.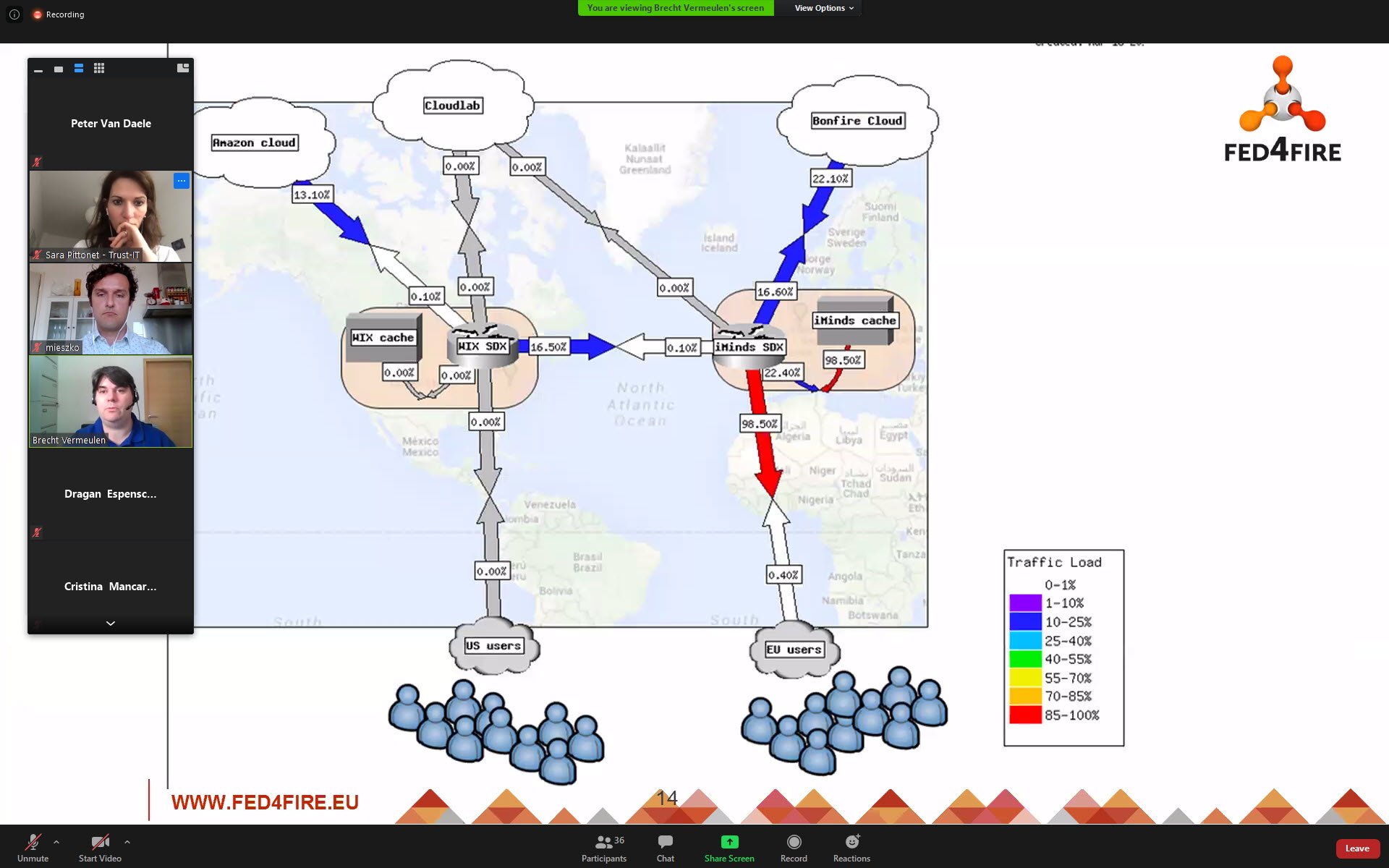 Brecht Vermeulen's presentation shared views on how joint Fed4FIRE+ activities and NGI projects might be mapped together. The presentation also featured information on how an extension to the USA could be beneficial for collaboration between the communities.
Discover more by watching the recordings.