Join Fed4FIRE+: THE LARGEST FEDERATION OF TESTBEDS IN EUROPE at EuCNC 2018
The Fed4FIRE+ project offers the largest federation worldwide of Next Generation Internet (NGI) testbeds, which provide open, accessible and reliable facilities supporting a wide variety of different research and innovation communities and initiatives in Europe, including the 5G PPP projects and initiatives.

The large scale federation of Fed4FIRE+ facilities offer:
Simple, efficient, and cost effective experimental processes
Increased trustworthiness of facilities
Sustainability of the experimental infrastructures
Easy access to resources for SMEs, industry and academia
At EuCNC 2018 Fed4FIRE+ will meet the 5G PPP community and presents how its facilities are supporting and offering experimental testbeds based on technologies ranging from wireless, wired, cloud services and open flow, and making them accessible through common frameworks.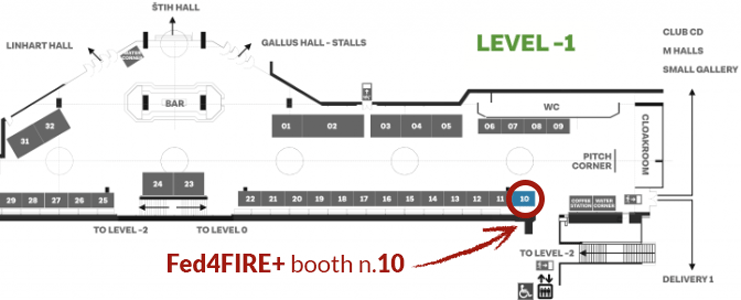 Come and visit us at the booth 10!