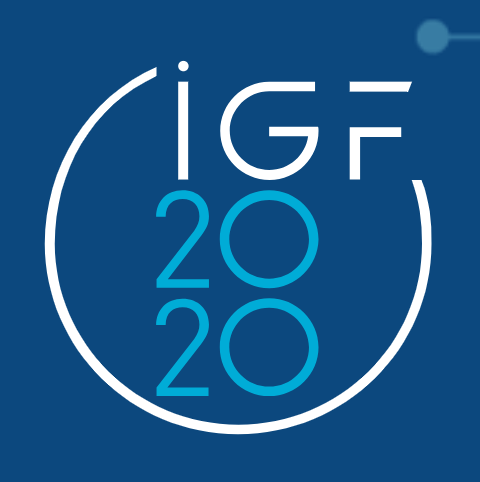 The Fifteenth Annual Meeting of the Internet Governance Forum (IGF) will be hosted online by the United Nations under the overarching theme: Internet for human resilience and solidarity. The programme continues to develop around the four main thematic tracks: (1) Data; (2) Environment; (3) Inclusion; (4) Trust. The IGF 2020 pre-events, newcomers sessions, thematic introductory sessions, as well as the Open Forums, NRIs and DC sessions will be hosted from 2 to 6 November during the first meeting's phase. The meeting will be officially opened on 9 November and closed on 17 November. During this 7-day phase, workshops, main sessions, the high-level leader's track, parliamentarians roundtable and thematic concluding sessions will be hosted. The MAG Chair wrote a blog on this update.
What is IGF?
IGF (Internet Governance Forum) is an international initiative of the United Nations which enables global discussion about Internet and most recent issues and innovations regarding the topic. The event itself is multistakeholder with representation of government , administration, academia, technical, busines and NGO.
This year IGF will be concentrated on the topics of  trust, data collecation and use, platform economy and influence of the Internet on the environment. IGF 2020 is a place for inclusive and equal discussion about the future of all those things. Motto of this edition is Internet United. What is unique about this years IGF is wider involvment of youth in discussions and decisionmaking.
During IGF everyone has the right to speak out about the future of the Internet. You too can take part in this discussion!