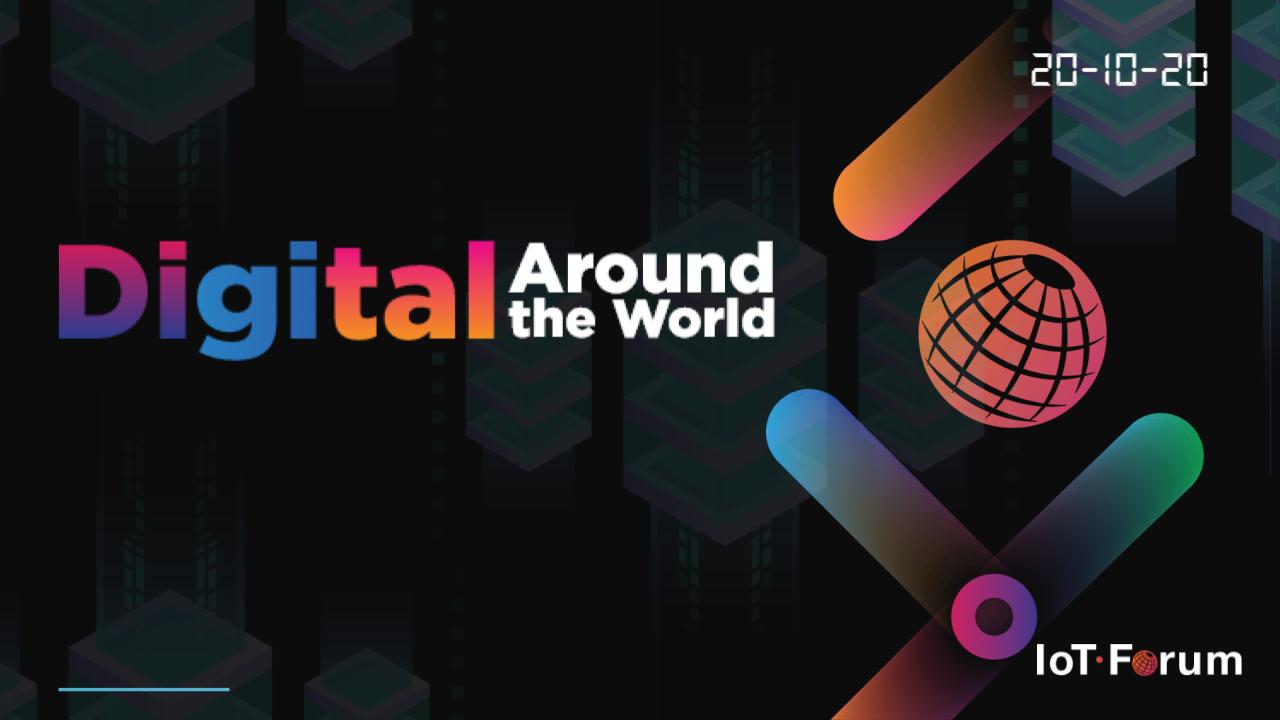 Digital Around the World – a global 24 hours conference on digital transformation across the globe
For its 10th anniversary, the IoT Forum is launching a new 24 hours non-stop virtual conference that will roll over the World to run a quite unique event on emerging technologies and digital transformation. The event will bring together experts from all continents to present and discuss the latest technological innovations and trends in digital transformation: from the Internet of Things, to 5G, network virtualization and smart services. 27 high level sessions with keynote speakers will be developed and moderated consecutively from various countries in Europe, the Americas and the Asia/Pacific region, and a worldwide community of industry experts, researchers and specialized media will have the opportunity to follow and interact in the debates.
Scope and Application Domains
Digital Around the World invites you to a digital journey across:
Emerging technologies for digital transformation:

with lead experts and industries from Artificial Intelligence and the Internet of Things to 5G, network virtualization and smart industries

Technologies for the Good:

for eHealth and smart economy to overcome the Covid-19 crisis
for sustainable development by preserving the environment and our resources
for a privacy and data protection by design digital world

International Cooperation in the Research and Innovation domain 
Participants Profile
Industry, experts and top-level researchers, as well as specialized media.
---
Driven by the IoT Forum, a not-for-profit membership-based organization born from the research community, Digital Around the World intends to build a bridge around the world to promote international research and cooperation.
More on IoT Forum: www.iotforum.org
Contact details: info@digitalaroundtheworld.org