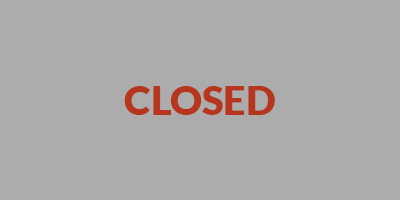 Until now, the Fed4FIRE+ Federation has financially supported nearly 100 experiments from SMEs, industry, academia and research organizations.
The Fed4FIRE+ project continuously builds on this experience and organizes series of Open Calls for experiments and testbeds and by using the Cascade Granting mechanism. During its life time of five years, the Fed4FIRE+ project organizes bi-annual open calls for various types of experimentation (large, medium, small) and experimental infrastructures.
"Medium Experiments"
– with focus on IoT & 5G –
---
Call information

Project full name: Fed4FIRE+: Federation for FIRE
Project grant agreement number: 732638
Call identifier: F4Fp-04-M
Call title: 4th Fed4FIRE+ Competitive Call – Innovative Experiments | Category "Medium Experiments" with focus on IoT & 5G

Submission deadline:
18 September 2018, at 17:00 Brussels local time
Feasibility check deadline:
All proposers must contact the Fed4FIRE+ consortium and elaborate their intentions in order to verify the feasibility of the proposals to be implemented in the scope of the project and to receive a first feedback on in the proposal planned activities following the steps below:
Prepare a draft version of your proposal or a 1-page description and mention Fed4FIRE facilities to be used. If you don't know a testbed please submit a question to contact@fed4fire.eu.
Submit this draft proposal as a feasibility check to contact@fed4fire.eu  before 7 September 2018 at 17:00 CET (Brussels local time)
Please request this feasibility check before submitting or uploading the proposal through the portal.
The testbed owner or Patron will respond by completing a formal statement that he/she has been informed about your proposed experiment and that he/she agrees that it can be carried out on the required testbed(s).
This formal statement needs to be included in the proposal.
Call Objectives:
The major objective of this Call is to make Fed4FIRE+'s federated infrastructure directly available for execution of innovative experiments by experimenters at both industrial (including SMEs) and research organisations. Examples of such experiments may include but are not limited to testing of new protocols or algorithms, performance measurements or scalability testing. These Calls envisage experiments by which existing products or services are tested, implemented or optimized on the Fed4FIRE+ testbeds rather than proposing or developing new ideas from scratch.
This call focusses on proposals of experiments in the area of IoT (Internet of Things) and 5G. More information on the specific objectives can be found in the call document.
Funding for Experimenters:
Funding is available to support experimenters, as described in the following table.
| Experiment Type | Max Experimenter Funding Per Experiment | Testbed Patron Funding per experiment | Max number of experiments funded in this call | Max duration of experiment |
| --- | --- | --- | --- | --- |
| Medium | € 55 000 | € 5000 | 5 | 5 months |
Eligibility:
Proposals will only be accepted from a single party eligible for participation in EC H2020-projects.
Proposers must from parties or organisations that are not already part of the Fed4FIRE+ project consortium.
Proposers can submit multiple experiment proposals, but only one experiment per proposer will be selected for funding in this Call.
Proposers who have submitted proposals in previous calls of the Fed4FIRE+ – project are allowed to re-submit.